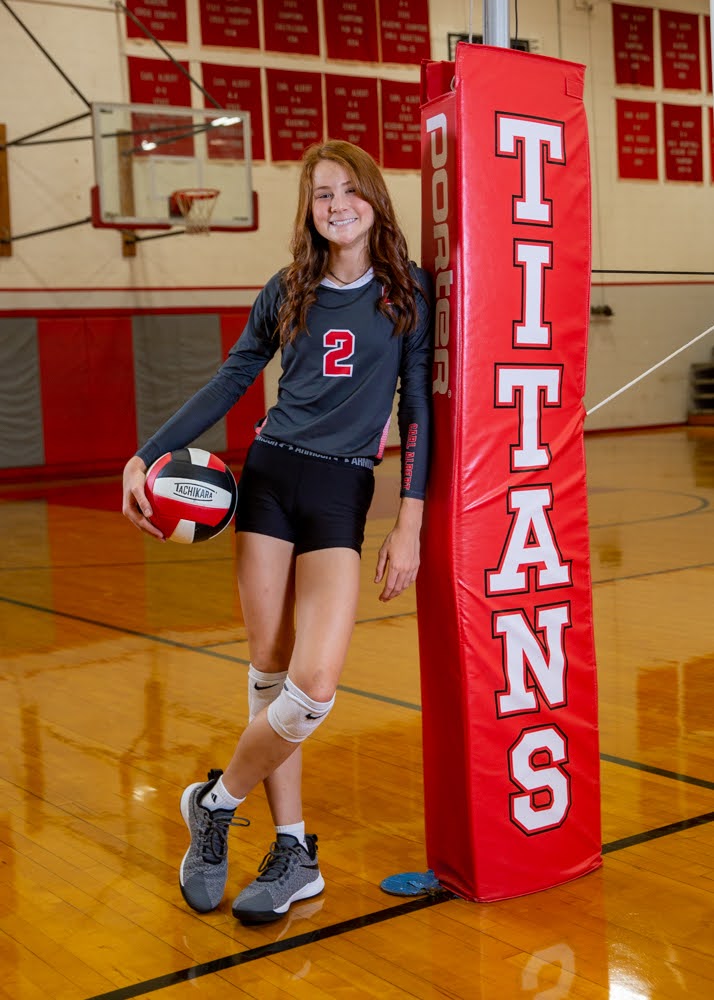 When Rylee Reese of Carl Albert High School was a freshman, she made the decision to join her local FFA chapter after some encouragement from a family member. Now a sophomore, Reese is very active in FFA, and she is a member of the varsity volleyball team.
"My mom was the person who encouraged me to take the class because she had been part of her FFA chapter and loved her experience and everything she learned," said Reese. "What I enjoy most about being in FFA are the welding skills I have been taught as well as the fun and funny atmosphere my class has. It really gives me a break in my school day when I get to work with my hands, doing things I enjoy and just being able to let my guard down and joke with my friends. I also love traveling to events with my FFA chapter because we always have so much fun on car rides."
This year Reese hopes to start showing some of her animals she has raised at home, and she has taken on a larger role within her chapter.
"Last year I was involved in a veterinary medicine competition and a livestock competition in which I got to see what the different areas were like, and I also got to do a speech competition practicing the FFA creed I learned in class. In class I learned how to weld and cut metal and at the end of the year I got to go to the state convention with everybody in OKC. This year I got the opportunity to be president of my chapter so I'm excited to be playing that role this year," Reese said. "I have not shown any animals yet but hope to show some of my chickens from home."
Reese said she loves being part of the volleyball team. She also plays tennis and is involved in the YFC or Youth for Christ group at school.
"What I love most about volleyball is the energy. Everything is so quick and happens so fast you always have to have energy to go after every ball, and even when you aren't playing, your teammates always need energy from you off the court in order to stay positive and have the most fun possible," said Reese. "What I love most about my team is the interaction and involvement our coaches have at practice. What I love most about my teammates is how they never give up on one person. When someone is down or struggling, no one ever stops cheering and encouraging. I really believe this helps us to never give up."
Reese said there is one person who has had a major impact in her life.
"The person how has been a greatest impact in my life is Jesus. He came and lived a perfect life and died for me so that I could be saved, have joy, and know his love so that I can show it to others everywhere, so that they too could see how amazing God is!"